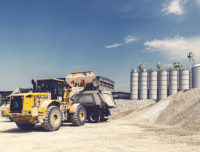 Our Reflective Blinds<sup>®</sup> Cassettes are also your solution for use on machinery cabs and vehicles that move. Maintain your visibility with our robust blind system that is perfect for reducing glare and heat inside the cab.
Machinery blinds will block out the glare and heat using our unique film technology which is far superior to screen fabrics which have much lower results.
Our products are all custom made to your measurements and we enjoy a challenge so if you have a unique application requiring a solution please get in touch with us.