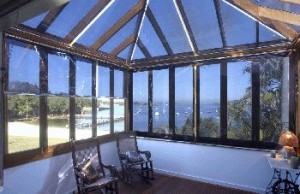 Some of the best views are lost when the sun shines. Whether your outlook is onto water, a tree studded reserve or just the world outside, it is a shame to lose it every time the sun shines.
Reflective roller Blinds:
reduce the heat of the sun: it's like sitting in the shade
protect furniture and furnishings from fade
reduce glare
give daytime privacy
When the sun leaves your window your Reflective Roller Blind can be just rolled out of the way for natural daylight or a night time view.